Banana Chia Pudding
banana chia pudding healthy recipe with banana and coconut milk egg free custard also perfect as a homemade baby food or for baby led weaning
Ingredients
1 ripe banana (approx 100g)
1/3 cup coconut milk (approx 80 - 85 ml)
2 Tbsp chia seeds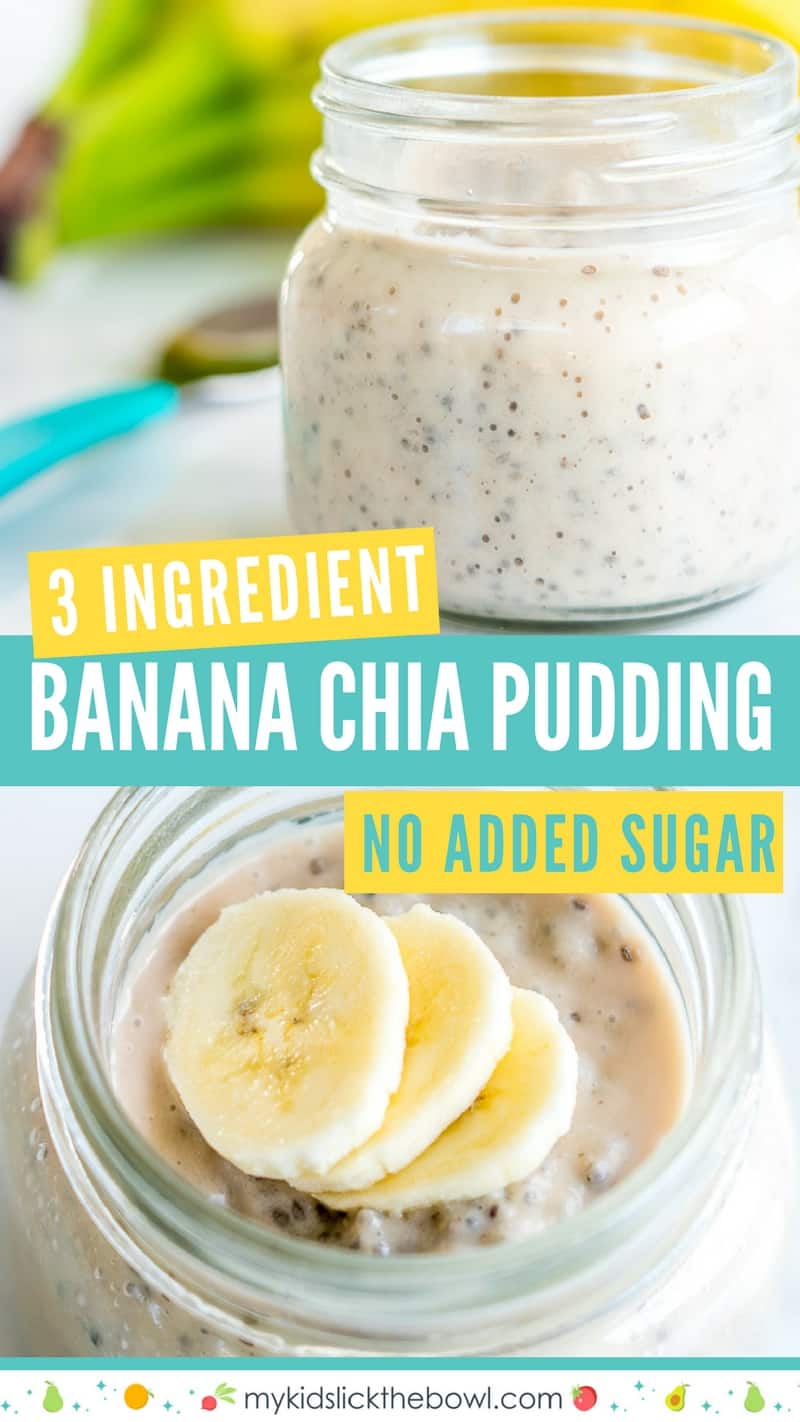 Instructions
Blend the banana and coconut milk together as if you were making a smoothie
Add the chia seeds, give a few pulses to mix them in through the smoothie, but so as not to completely demolish them. You can also just stir them in if you prefer
Pour into a serving bowl or jar, refrigerate for a minimum of 20 mins before serving
Notes
Chia seeds take time to soften and gel, please ensure you leave the pudding for a minimum of 20 mins before serving to ensure you get a smooth custard-like texture. You can prepare it well in advance, ie prepare and refrigerate overnight.
This recipe will work with any type of milk, ie cows milk, soy, almond, oat, any milk that tickles your fancy
This recipe has no added sugar, depending on your kid's palates you may need to add some, a little maple syrup, honey (for over ones) or even a date popped into the smoothie will add sweetness. But try it without as you never know!