CHICKEN AND AVOCADO RANCH BURRITOS
These come together with just 15 min prep! You can also make this ahead of time and bake right before serving. SO EASY!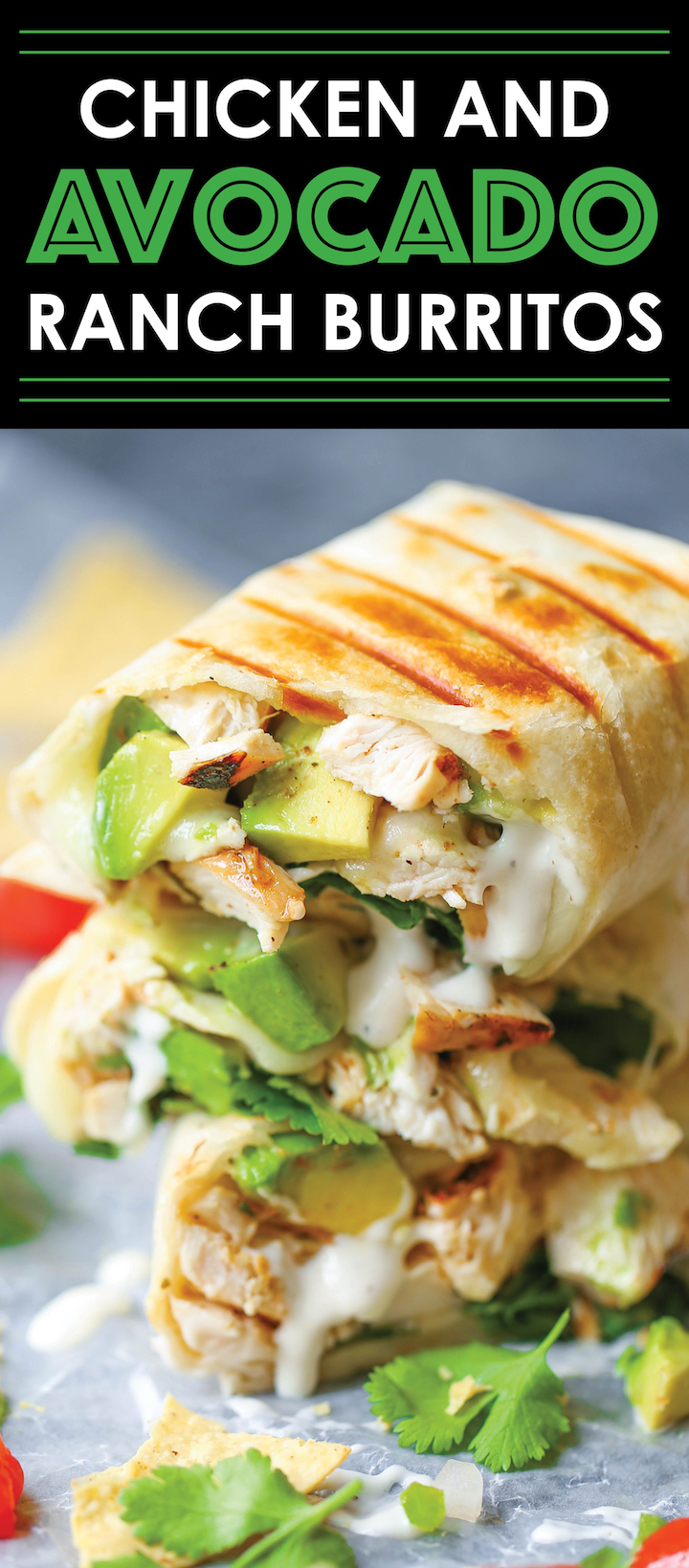 INGREDIENTS:
1 pound boneless, skinless chicken thighs, cut into 1-inch chunks*

1 (1.25-ounce) package taco seasoning

1 tablespoon olive oil

4 burrito-size flour tortillas, 10 inches each

2 avocados, halved, peeled, seeded and diced

1 cup shredded mozzarella cheese

1/4 cup sour cream

1/4 cup Ranch dressing

1/4 cup chopped fresh cilantro leaves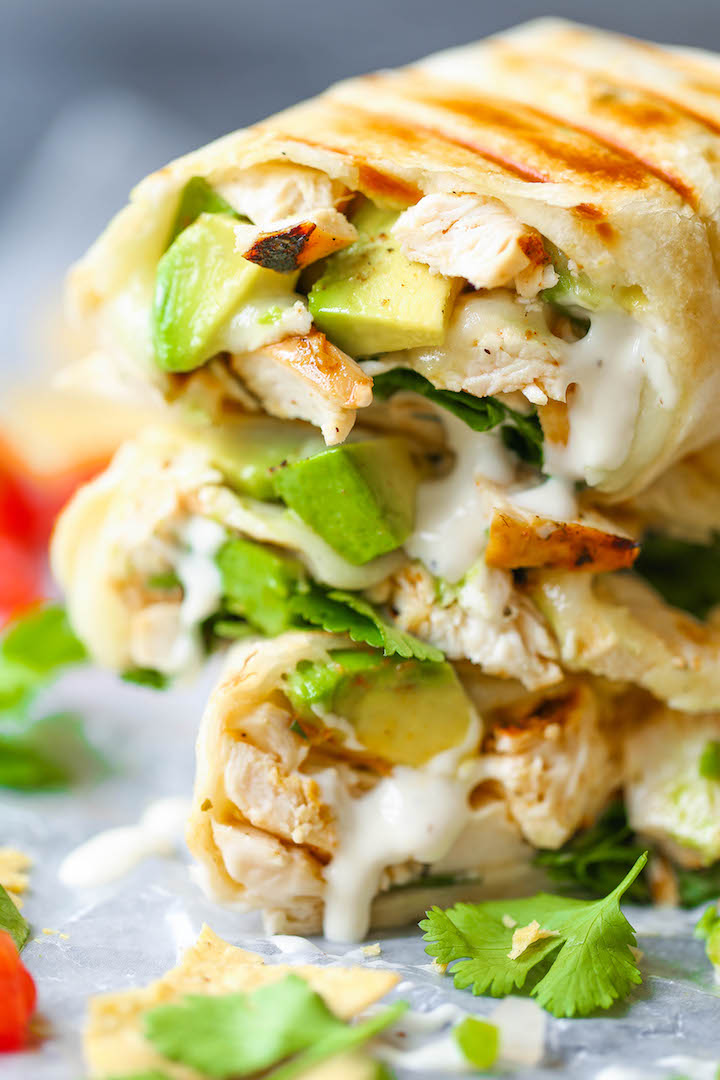 DIRECTIONS:
Heat olive oil in a large skillet over medium heat. Season chicken thighs with taco seasoning. Add chicken to the skillet and cook until golden, about 3-4 minutes; set aside.
Heat tortillas according to package instructions.
Working one at a time, place chicken, avocado, cheese, sour cream, Ranch and cilantro in the center of each tortilla. Bring the bottom edge of the tortilla tightly over the filling, folding in the sides. Continue rolling until the top of the tortilla is reached. Repeat with remaining tortillas.
Heat a grill pan over medium high heat. Add burritos and cook, pressing gently with a spatula, about 3-4 minutes per side, or until golden brown and the cheese has melted.*
Serve immediately.