chocolate & vanilla nana ice cream
You won't believe this Vanilla & Chocolate Nana Ice Cream is gluten, dairy and sugar free!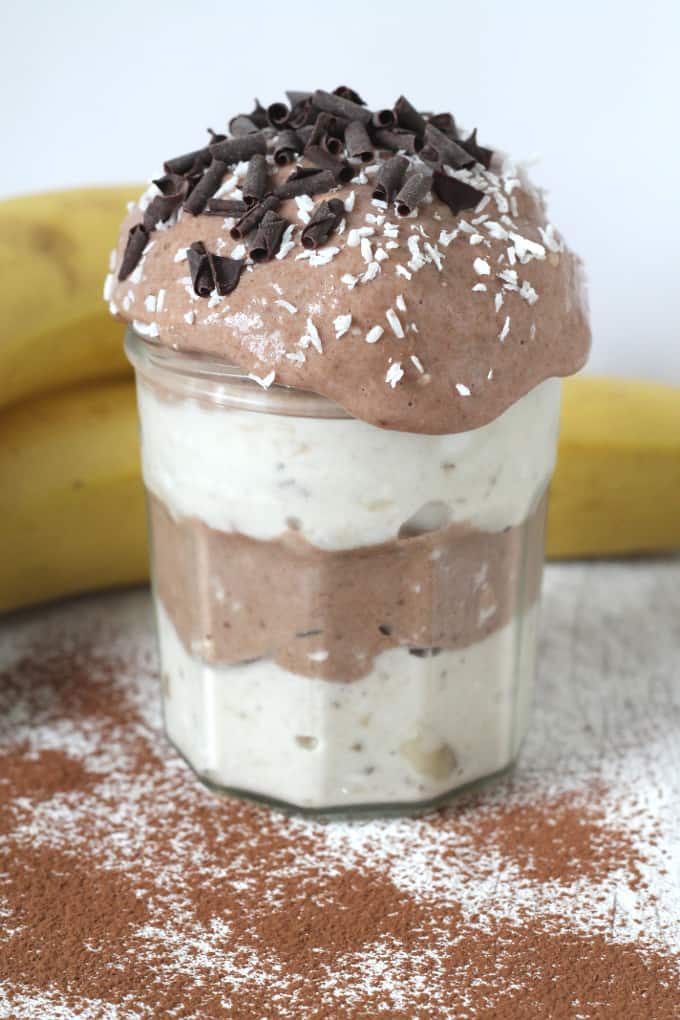 INGREDIENTS
4

frozen bananas

1/2 tsp

vanilla extract

1/2 cup

/ 150ml coconut milk

1 tbsp

unsweetened cocoa powder

dark chocolate curls and desiccated coconut to decorate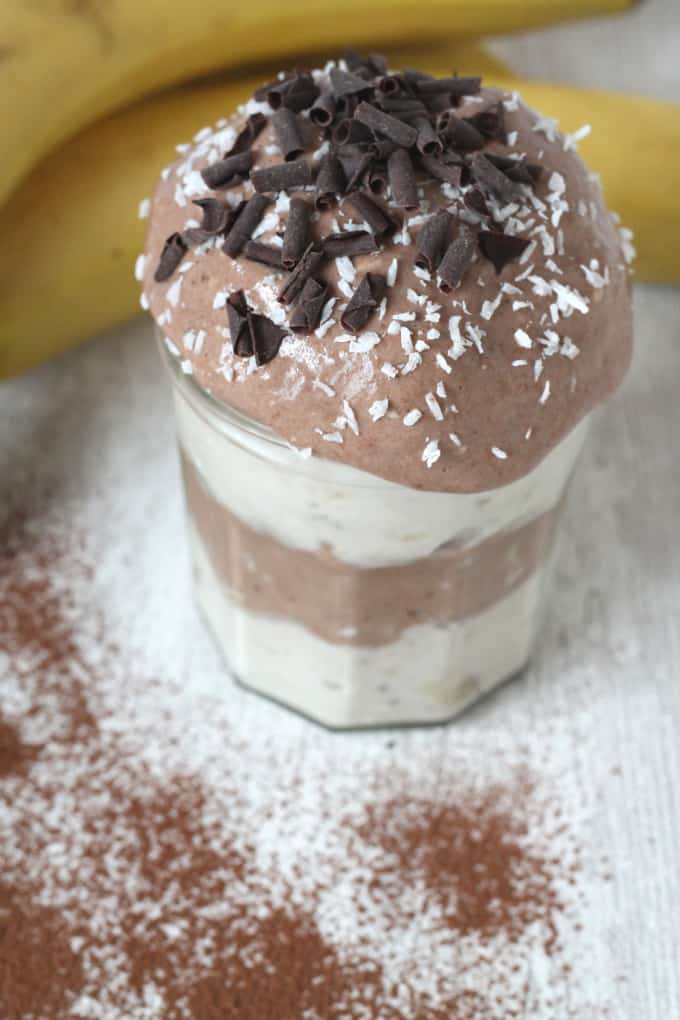 INSTRUCTIONS
Put the bananas into a blender with the coconut milk and vanilla extract and blend until smooth.
Remove half the mixture from the blender and set aside in a bowl. This is your vanilla ice cream.
Add the cocoa to the remaining mixture in the blender and blend until combined.
Layer the vanilla and chocolate ice cream into layers in a jar or cup and decorate with your choice of toppings.\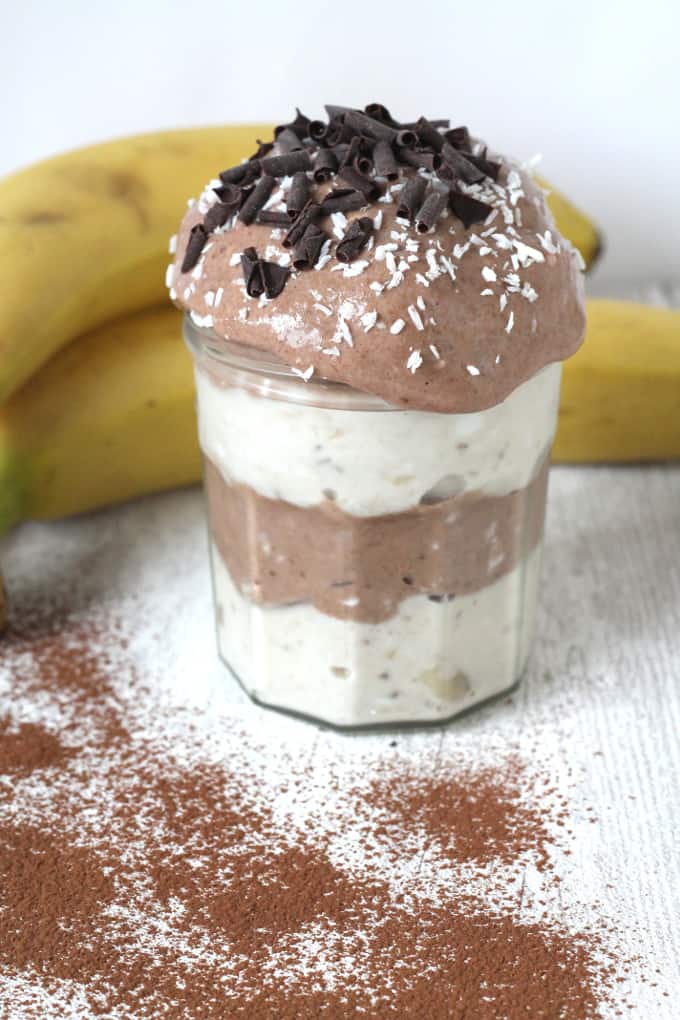 NOTE
If you find the consistency of your ice cream is too runny you can freeze it for 30 – 45 mins to firm it up before your layer it into the jar.

The ice cream will keep in a sealed jar or container in the fridge for up to 2 weeks but you will have to allow it to thaw slightly before eating.