These amazing cheddar biscuits taste exactly like the Red Lobster's version! So easy to make and so yummy! These are super addictive, you'll want to eat the whole batch!
Ingredients
1¾ cup flour
¾ tsp salt
1½ tsp baking powder
½ tsp garlic powder
5 tbsp butter
1 cup milk
1 cup shredded Cheddar cheese
Biscuit topping
2 tbsp butter, melted
1 garlic clove, minced
½ tsp Italian herb seasoning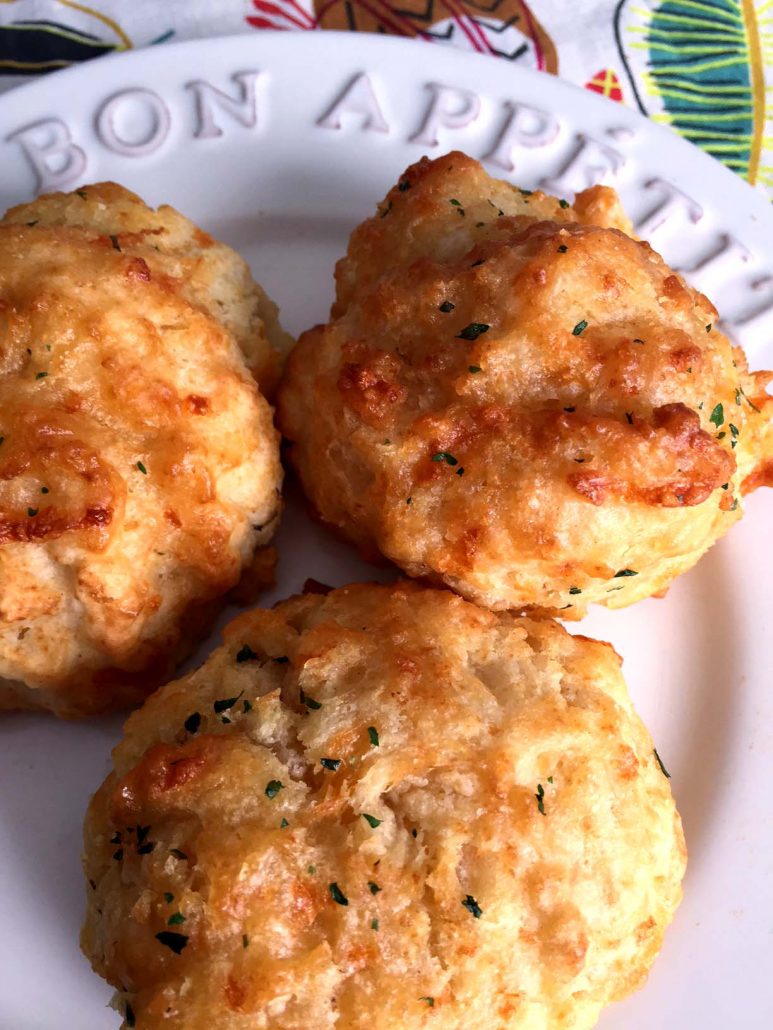 Instructions
Preheat the oven to 450F. Line a baking sheet with parchment paper.
Put flour, salt, baking powder and garlic powder in a food processor. Pulse until the butter is incorporated and the mixture resembles coarse crumbs. (If you don't have the food processor, you can mix it with a fork or mixer in a bowl by hand).
Put the flour mixture in a large bowl. Add the milk and Cheddar cheese, and mix to combine.
Drop the batter by a large spoon on a parchment-paper-lined baking sheet.
Bake the biscuits in the oven for 15 minutes, or until golden brown.
While the biscuits are baking, mix the melted butter and minced garlic.
After the biscuits are done baking, brush them with melted garlic butter and sprinkle with Italian herb seasoning.