EASY CRISPY MONGOLIAN BEEF
This Mongolian Beef recipe is super easy to make and uses simple, readily available ingredients! Whip this up in under 20 minutes and have the perfect mid-week dinner meal!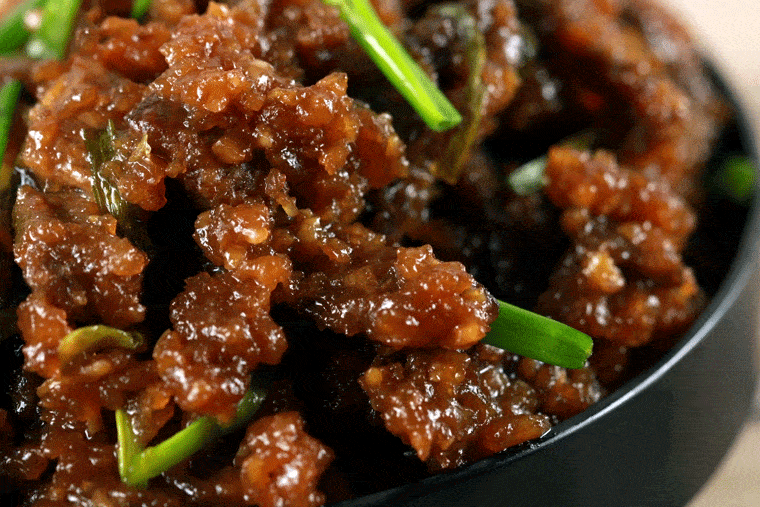 INGREDIENTS
2 pounds beef tenderloin/beef chuck, cut into strips
½ cup cornstarch/cornflour
oil, for deep frying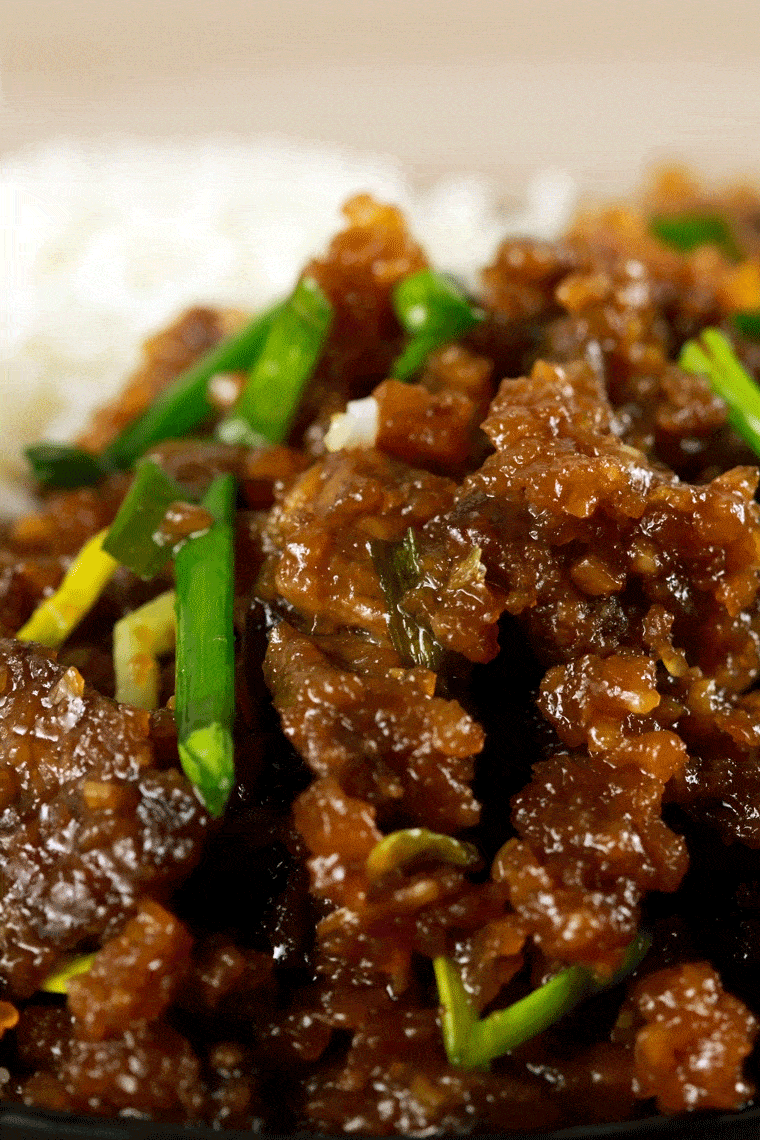 2 tbsp cooking oil
1 tbsp finely chopped ginger
1 tbsp finely chopped garlic
½ cup soy sauce
½ cup rice vinegar
½ cup water
1 tsp hoisin sauce (optional)
½ cup brown sugar
1 tsp cornstarch, diluted in 3 tsp water
1 tsp red chili flakes (optional)
½ cup green onion, chopped into 1 inch pieces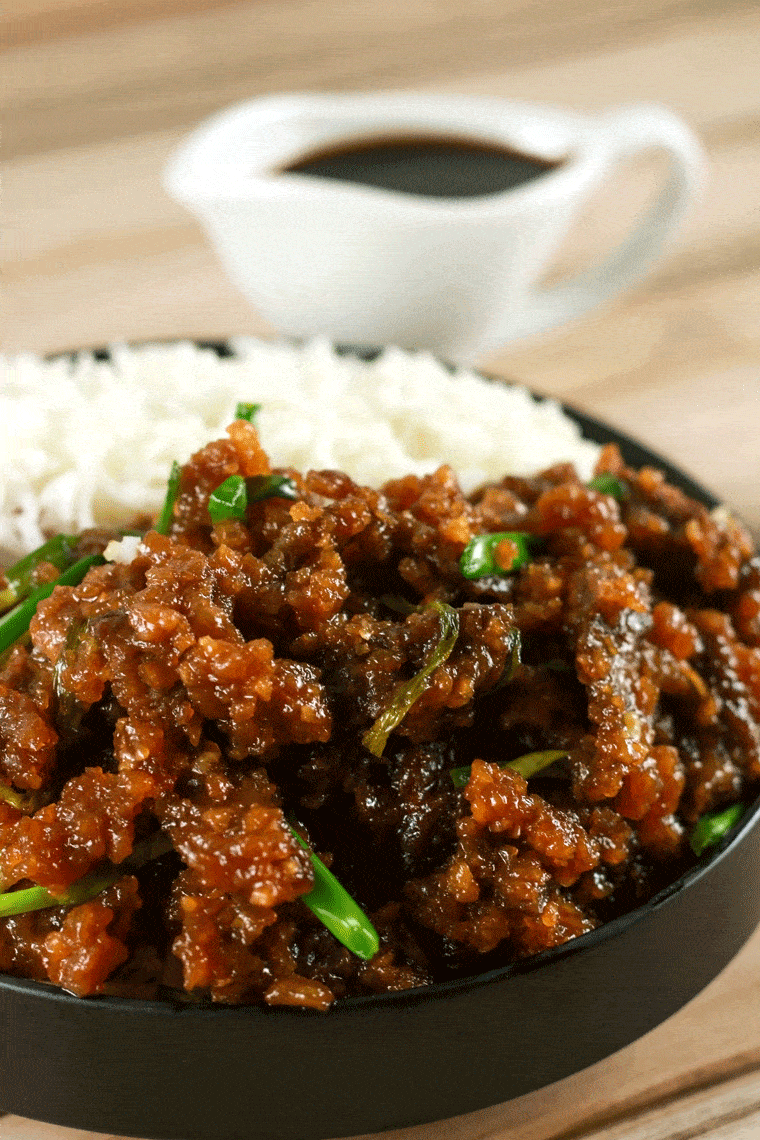 INSTRUCTIONS
Start off by tossing the beef strips in cornstarch. Make sure the strips are coated evenly with cornstarch.
Deep fry the beef strips for 4-5 mins, drain the oil and set aside.
In a saucepan, heat oil on high heat setting. Quickly add in the ginger and garlic. Stir quickly for 10 seconds. Immediately add in the soy sauce, water, rice vinegar and hoisin sauce. Bring the sauce to a quick boil.
Add in the brown sugar and cornstarch. Mix thoroughly.
Now add in the beef strips and let cook for 2 minutes.
Add the green onions and cook for an additional minute.
Serve hot with rice.
NOTES
1. To make this recipe spicy, you can add 1 to 2 tsp of red chili flakes to it.
2. You don't need to marinate the beef beforehand in this recipe, unlike the other recipes for Mongolian beef. It's the quickest and most delicious way of making it!
3. Add an additional teaspoon of cornflour/cornstarch diluted in two teaspoons of water into the recipe if you want it to be slightly more thicker and stickier.