Big Mac Sloppy Joes
Big Mac Sloppy Joes are an easy ground beef dinner recipe perfect for weeknights. These sloppy joes are loaded with onions, pickles and cheddar cheese all tossed in a copycat Big Mac Sauce.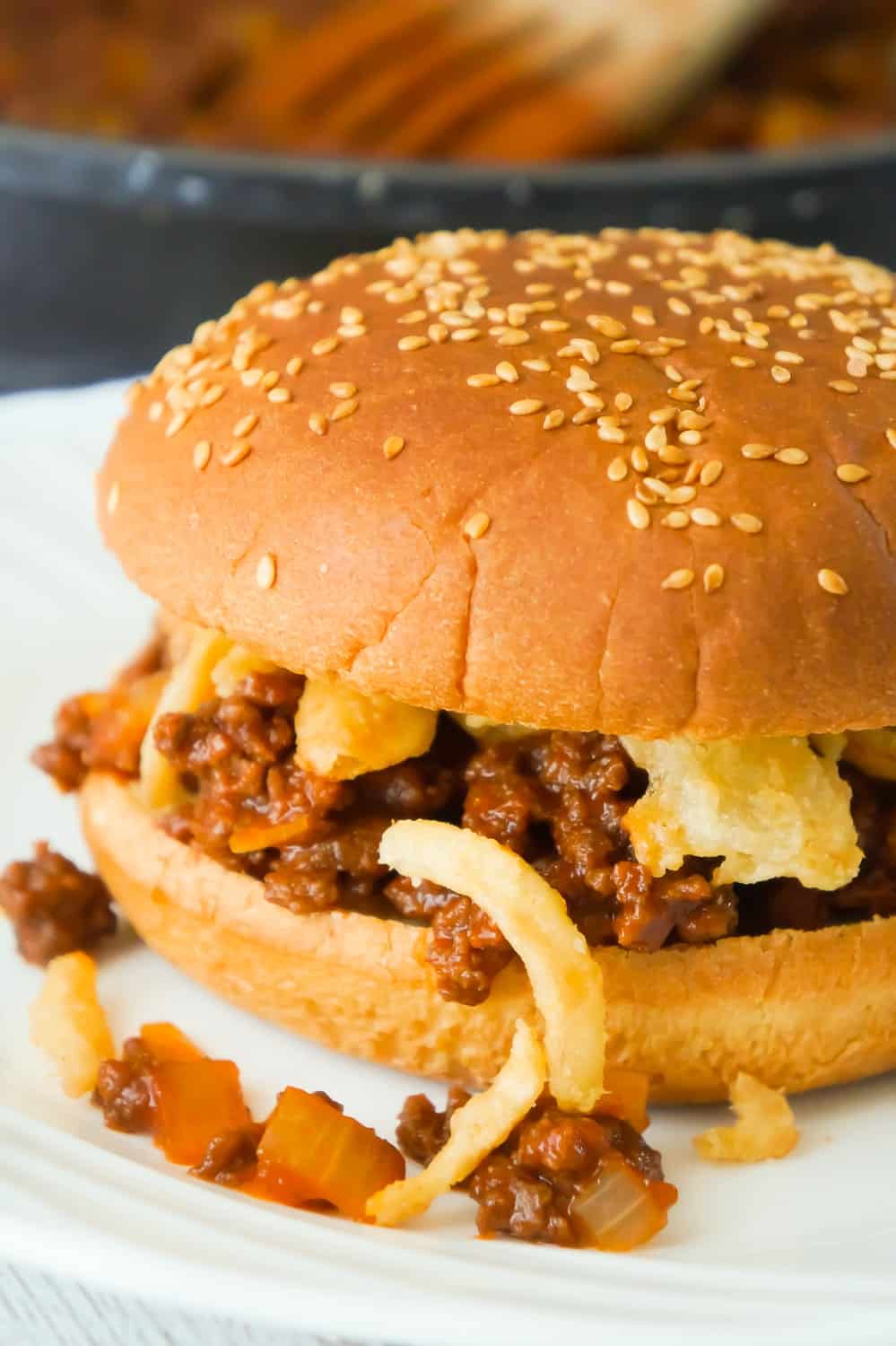 Ingredients
1 lb lean ground beef
1/4 cup mayo
3/4 cup Thousand Island dressing
1 tsp salt
1 tsp pepper
1/2 cup tangy dill pickles, diced
1 cup yellow onions, diced
1 cup cheddar cheese, shredded
4 large sesame seed hamburger buns
1 cup iceberg lettuce, shredded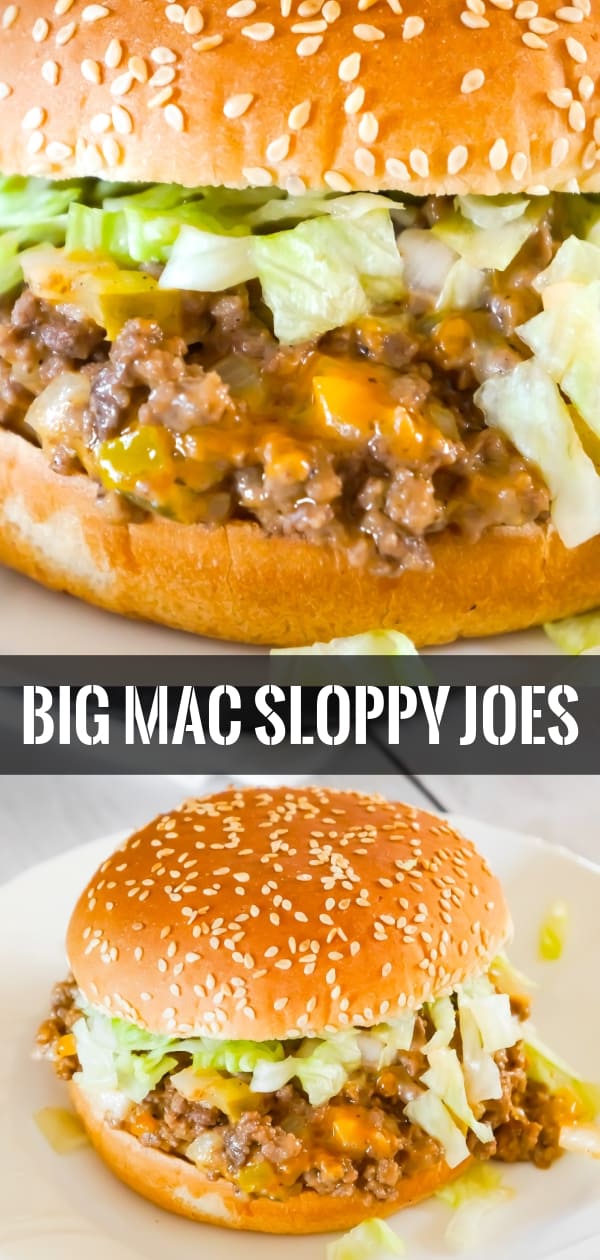 Instructions
Preheat oven to 400F for toasting the buns.
Cook the ground beef with a dab of butter or margarine in a large frying pan over medium-high heat. Crumble the beef well as it cooks.
Once the ground beef is fully cooked drain the grease from the pan and reduce the heat to medium.
Add the mayo, Thousand Island dressing, salt and pepper to the pan. Stir well until all of the ground beef is coated in the dressing.
Add the diced pickles and diced onions to the pan. Stir well again and reduce heat to low.
Lay the hamburger buns on a baking sheet and then place it in the oven until the buns are lightly toasted. 4-6 minutes.
Add the shredded cheddar to the ground beef pan and stir just until the cheese is combined with the meat.
Spoon the ground beef mixture on to the bottom buns, sprinkle with shredded lettuce and cover with top bun.
Serve and enjoy!